Randover Games is excited to announce our participation in the inaugural DALLAS GAMING EXPO from July 24-26, 2015 at the Crowne Plaza Hotel in Addison, Texas. Stop by our booth to check out Proelium©, Cast and Capture©, Tainted©, or whatever other games we might have on display. Don't feel like playing? Feel free to swing by just to pick up some sweet swag.  Raffles will be held throughout the weekend for a chance to win even more loot!
Continue on past the break for all the details and ticket information.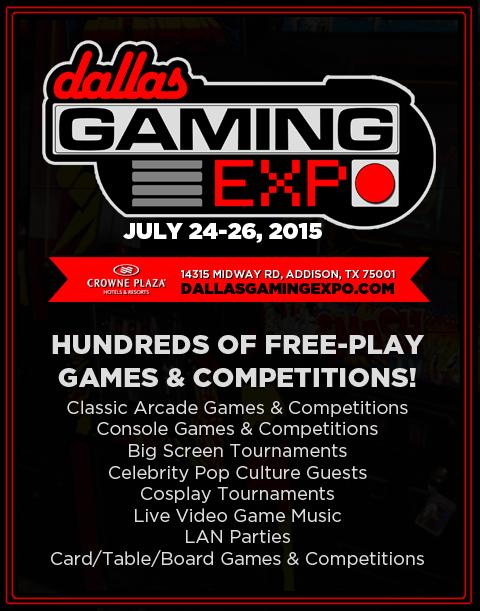 Our presence alone not enough to entice you? Dallas Gaming Expo offers something for every level of gamer. Experience the nostalgia of the classic-style arcade room (skee-ball competition, anyone?). Challenge other gamers on consoles or across the table for epic prizes.
Cosplay guests Raychul Moore, Alexia Jean Grey, Dustbunny, Lisa Lou Who, Vivid Vivka, and Hex Hypoxia judge the Cosplay Tournament. Dress to impress for your hand at the $1,000 cash first prize!
Celebrity guests Verne Troyer, Peter Mayhew, Sean Schemmel, Sandeep Parikh, Trina Nishimura will also be in attendance to take photos with guests, sign autographs, host Q&A panels.
Take a reprieve from adulthood for the weekend and come hang out with you local indie game developers!
Tickets for the Dallas Gaming Expo are currently available for purchase now!

We look forward to seeing you there. Game on!